Getting Started
Commencer
You can't do it alone
On n'y arrive pas seul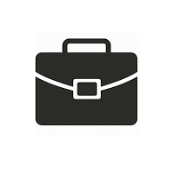 Build the business case to get support and buy-in
Préparez le dossier afin d'obtenir du soutien et de la participation
Like any program, the survey will not be successful without support from senior management, the union, and/or the employer. Cite what the key drivers are:
Comme dans tout programme, la réussite du sondage dépend du soutien des cadres, du syndicat et/ou de l'employeur. Présentez les principaux éléments décisifs:
After recognizing that this survey represents an investment, it will make a difference when getting support from senior management.
Si le sondage est perçu et accepté comme un investissement, vous obtiendrez facilement le soutien des cadres.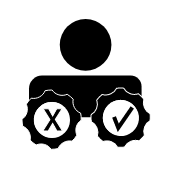 Determine the employer's role
Déterminez le rôle de l'employeur
You could keep the employer at arm's length during the planning and implementation process, but as a courtesy you may wish to keep the employer informed with updates. On the other hand, you could plan to include the employer in the process which might make for better buy-in.
Durant le processus de planification et mise en œuvre, vous pouvez tenir l'employeur à une certaine distance, mais, par courtoisie, il est recommandé de le tenir au courant des avancements. D'un autre point de vue, vous pouvez prévoir de collaborer avec l'employeur durant le processus, ce qui le convaincra certainement de l'accepter.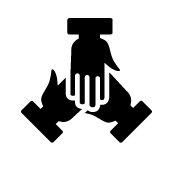 Establish a working group
Formez un groupe de travail
Have someone who is interested in taking on the role and being the contact point for the survey. It may be a joint committee from labour and management or someone who wants to take interest in leading the project. Once your group is established, talk to as many people or groups as you can. Other people who can help, if they are not involved already, include union and worker representatives, management, health and safety professionals, human resources professionals, your employee assistance provider, and medical or occupational health staff.
Trouvez une personne qui s'intéresse au rôle et qui accepte de devenir la personne-ressource pour le sondage. Il peut s'agir d'une personne qui souhaite diriger le projet ou d'un comité mixte de travailleurs et de gestionnaires. Lorsque votre groupe est formé, discutez avec autant de personnes ou de groupes que vous le pouvez. D'autres personnes qui peuvent aider, si elles ne le font pas déjà, sont notamment les représentants du syndicat et des travailleurs, les gestionnaires, les experts en santé et sécurité, les experts en ressources humaines, votre fournisseur des services d'aide aux employés, ou tout professionnel du domaine médical ou de la santé au travail.
Recognize the readiness for change in your workplace
Reconnaissez que votre lieu de travail est prêt à changer
Is your workplace ready?
Votre lieu de travail est-il prêt?
Five Stages of Readiness
Cinq étapes de préparation

Pre-contemplation (not ready)
Réflexion préliminaire (pas prêt)
People are not intending to take action in the foreseeable future and can be unaware that their situation is problematic.
Les gens n'ont probablement pas l'intention d'agir dans un futur proche, et peuvent même ne pas être au courant que leur situation pose problème.

Contemplation (getting ready)
Réflexion (en préparation)
People are beginning to recognize that their situation is problematic, and start to look at the pros and cons of remaining in the current situation.
Les gens commencent à reconnaître que leur situation est problématique, et commencent à peser le pour et le contre de rester dans leur situation actuelle.

Preparation (ready)
Préparation (prêt)
People are intending to take action in the immediate future, and may already be taking small steps toward change.
Les gens ont l'intention d'agir dans l'immédiat, et posent peut-être déjà quelques petits gestes pour apporter du changement.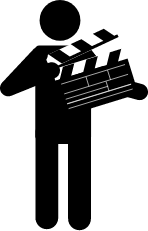 Action
Action
People have made specific overt modifications in modifying their situations or acquiring more positive behaviours and conditions.
Les gens ont apporté des modifications évidentes et précises pour changer leur situation ou pour améliorer leurs comportements et leurs conditions.

Maintenance
Maintien
People have been able to sustain action for a while, and are working to consolidate the improved situation
Les gens ont réussi à agir pendant un certain temps, et déploient maintenant des efforts pour concrétiser leur situation améliorée.
Raise awareness and commitment
Favoriser la sensibilisation et l'engagement
This is a process, not a quick fix
Il s'agit d'un processus, pas d'une solution rapide
Many organizations feel that they can't go down this road because it leaves them vulnerable to criticism. They need to accept that this is a journey. No organization is perfect – progress will be made, but issues will also be raised along the way.
Bon nombre d'organismes estiment qu'ils ne peuvent pas entreprendre ce processus, car ils s'exposent à la critique. Ils doivent accepter qu'il s'agit d'un processus. Aucun organisme n'est parfait – des progrès seront réalisés, mais des problèmes seront également soulevés en cours de route.
That is how improvement is made.
C'est ainsi que les améliorations se produisent.